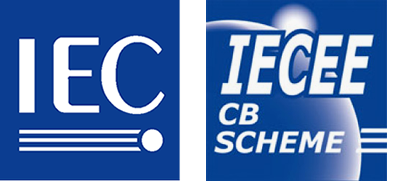 The CB certificate in the IECEE-CB Scheme* system is based on the principle of mutual recognition by members of the international IECEE organization of test results and national certificates issued on the basis of conformity assessment with IEC standards (or their national equivalents).
*IEC System of Conformity Testing Certification of Electrical Equipment and Components – CB Scheme
Based on the test report and the CB certificate obtained in SEP-BBJ, the manufacturer can obtain a foreign certificate in each National Certification Body operating under IECEE . Currently, in the IECEE-CB system is active 89 National Certification Bodies (NCB) from 54 countries.
All NCBs and testing laboratories cooperating with them, participating in the IECEE-CB system, are subject to uniform assessment and acceptance according to IECEE rules, guaranteeing a high level of provided services. The list of NCB and testing laboratories are published in the IECEE Bulletin and at www.iecee.org. You can find there also documents containing basic rules of the system:
IECEE-01 IEC System of Conformity Assessment Schemes for Electrotechnical Equipment and Components (IECEE System) – Basic Rules
IECEE-02 IEC System of Conformity Assessment Schemes for Electrotechnical Equipment and Components (IECEE System) – Rules of Procedure
How to submit a product for certification
Step 1: email inquiries to bbj@bbj.pl with attachments:
product catalogue data sheets
assembly, operation and maintenance instructions – if required
list of elements and components used in the product
copies of certificates, confirming compliance with the relevant subject standard, for components used in the product
picture of the product
Step 2: filling in the application-order* and supplement the documentation with the following attachments:
assembly drawings, block diagrams and assembly scheme
completed manufacturer's registered trademark form* (in case of cables the drawing of the distinguishing thread)
other documents not listed above, if applicable
Step 3: delivery of samples selected for testing
Step 4: acceptance of the offer containing costs and realization time